RETROSYN was developed in collaboration with The Space Movement Arts Studio, McKinley Vitale, and Echo Palmer. It is an aerial duet exploring the origin of biochemistry and is performed entirely on a giant double-helix. The accompanying music was composed and peformed by a past summer undergraduate researcher in the Center, Catherine Psarakis. The story board was composed by Dan Richman, a former CCE postdoc. The choreography concept was developed by Christopher Parsons, Chrisine He, and Brian Cafferty. 
More Current Artist Collaborators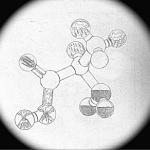 Greg Bada joined as a visiting artist in 2012. Greg will be creating a children's coloring and activity book with imagery based on CCE science.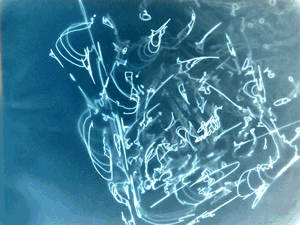 Maurice Clifford joined as a visiting artist in 2013. He has created a interactive multimedia sculpture to be placed in unexpected public spaces around Atlanta.