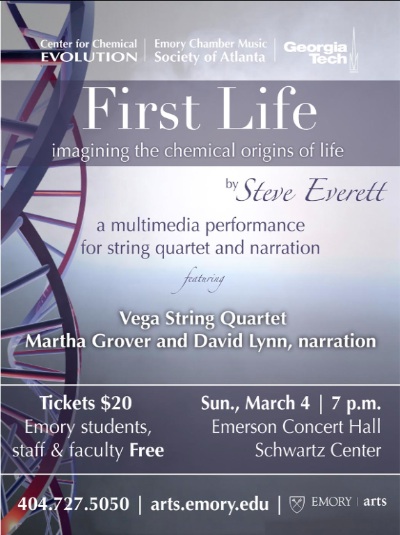 Steve Everett is Professor of Music and Dean of the College of Architecture, Design, and the Arts at the University of Illinois at Chicago. Previously, he was Assistant Vice Provost of Academic Affairs and director of the Music-Audio Research Center and the Center for Faculty Development and Excellence at Emory University in Atlanta. In addition he has been a visiting professor of composition at Princeton University and has been a guest composer at Eastman School of Music, Conservatoire National Supérieur de Musique de Paris, the Conservatoire de Musique de Genève in Switzerland, Rotterdam Conservatory of Music, and Utrecht School of the Arts. Many of his recent compositions involve performers with computer-controlled electronics and have been performed in twenty-seven different countries throughout Europe, Asia, and North America. In addition to substantial experience conducting opera and orchestral repertoire, he has presented over 200 works of contemporary music as conductor of Thamyris New Music Ensemble in Atlanta since 1992.
Steve joined as one of the Center's first visiting artists in 2011. His proposal dove deep into stochastic modeling research from the Grover lab where he envisioned composing a piece of music to sonify her data. Over the next year, Everett and Grover worked closely together to create the final piece, First Life, which premiered at Emory in March 2013.
Evaluation of First Life indicated that 60% of attendees felt they'd learned something about chemical self-assembly and 60% also were able to see the them of order arising from disorder within the piece of music and accompanying talks.
Everett and Grover have spoken publicly about their collaboration several times including a science café at the Atlanta Botanical Garden in 2013 and at a conversation with Atlanta Symphony Orchestra Maestro Robert Spano (see video below)