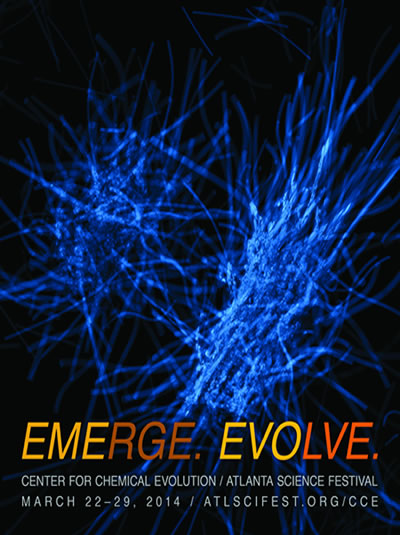 Amy Landesberg is a mixed media artist and architect whose work overlaps the boundaries between intimately scaled works, public art and architecture. Landesberg has had over 20 solo exhibitions to her credit and she has exhibited nationally and internationally over a 30 year art career. Among numerous awards and grants she has received are grants from the National Endowment for the Arts/Southern Arts Federation in both painting and sculpture, and she received the Moulton Andrus Award for Art & Architecture from the Yale School of Architecture.
Amy joined as a visiting artist with the Center in 2012 with her proposal to create a public art piece for Atlanta's mass transit system, MARTA. Her final piece "MARTAPLAST" was placed in 30 locations on MARTA trains for 3 weeks in March 2014 and a complementary website (link to www.atlantasciencefestival.org/cce) was created as part of the Atlanta Science Festival to further explain CCE science and to advertise for CCE based events.
An informal qualitative evaluation of MARTAPLAST showed that 60% of riders saw a connection to science and 40% would visit or had already visited the advertised website. Projecting out to the weekday MARTA ridership of 500,000/day, we were able to reach thousands of people with information about our science. In addition, the MARTA riders span a very diverse group with thousands of minority riders. For example, in our assessment, 85% of riders we spoke to were African American and 10% were Spanish speakers.
While working on MARTAPLAST, Landesberg was a guest professor for an architecture studio at Georgia Tech where she challenged her students to create additional CCE based art projects and to design a theoretical building to house CCE research.